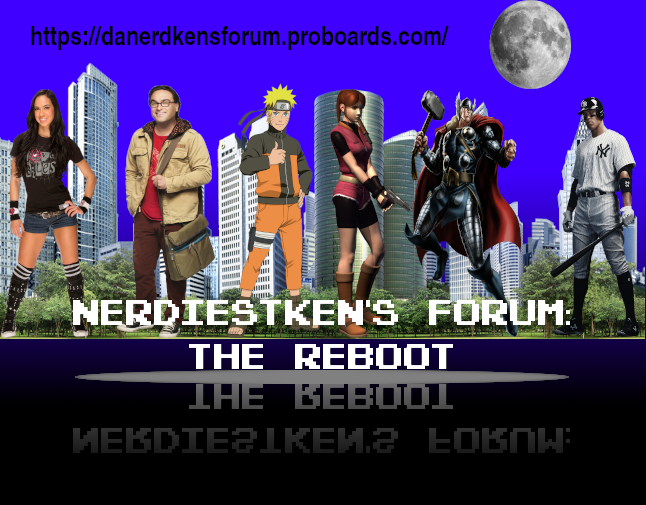 Forum URL:
https://danerdkensforum.proboards.com/
NerdiestKen's Forum (fka Thunderbrew Club & Gamer's Underground 2.0) was founded and created on July 7, 2019 by Ken_DaNerdiest1 where members engage in various topic discussions, play forum games and interact with other members. Under the old incarnation, NerdiestKen's Forum had almost 60 members and almost 30,000 posts until I shut it down due to personal problems in late September of this year.
But after much consideration, NerdiestKen's Forum is now under a rebooted format, but it's still in its 3rd year going into its 4th as of July 7, 2023. The rebooted forum has the same format, but it also have new features like the jokes and funny videos board, online quizzes, word searches and crossword puzzles to keep the members, young and old alike, entertained. Also, some of the boards from the old version returned like the News You Can Use board, wrestling to name a few.
If the members want to hone their writing skills, they can submit their literary works in the writing board or for those who are into fanfiction, they can post their fanfiction works in the fan fiction sub-board. If they want to show off their GFX art or fan art, the art board is the place to do it.
The forum topics board is where members and the staff alike can discuss anything and everything like anime, nerd & geek culture, video games, health, TV, movies, music, relive childhood memories and more.
If all of the things I said in this ad sounds great to you, then head on over to the reboot and register today. Because at NerdiestKen's Forum: The Reboot, we welcome anyone and everyone. Tell 'em DaNerdiest1 sent ya!